In the 90s, before the advent of mass social networking and the explosion of the internet, An Nguyen, an enthusiast of Japanese pop culture, an 'otaku', would stay up late taping anime and movies that only showed in her home country. She would mail them to people all over the world: Japan, Europe, South America, and they would trade theirs back. Their passion for story, animation, art, and Japanese culture created a universal language and fostered interaction and connectivity on a global scale.
The Tokyo Replay Centre seeks to capture that connectivity: it acts as a filter and facilitator for the sharing of countless memories, experiences and emotional reactions to anime, movies, video games and manga. By urbanizing and socializing the interior, it blends the safety and anonymity of the crowd with its innate energy and its capacity for spontaneous, organic interactions.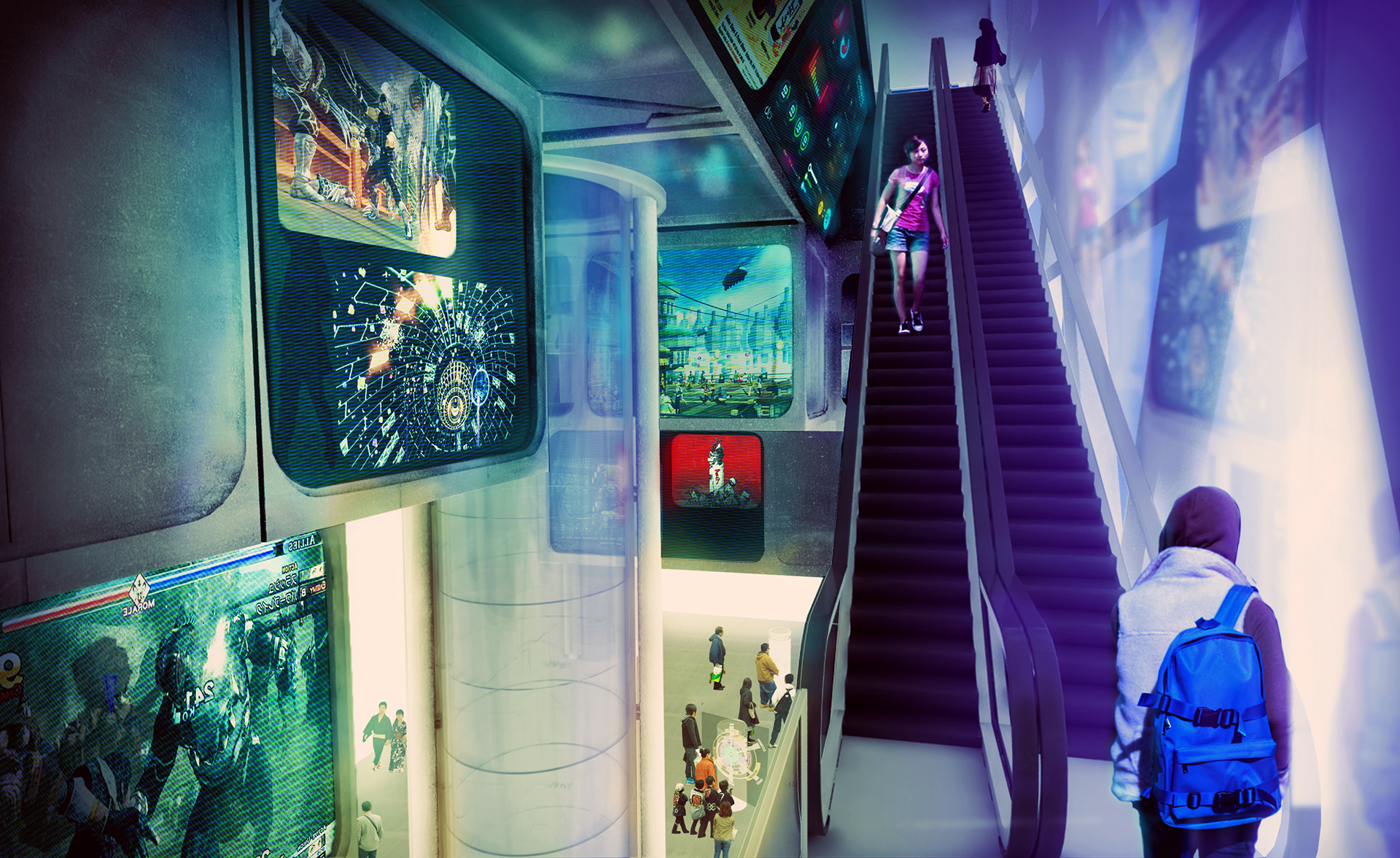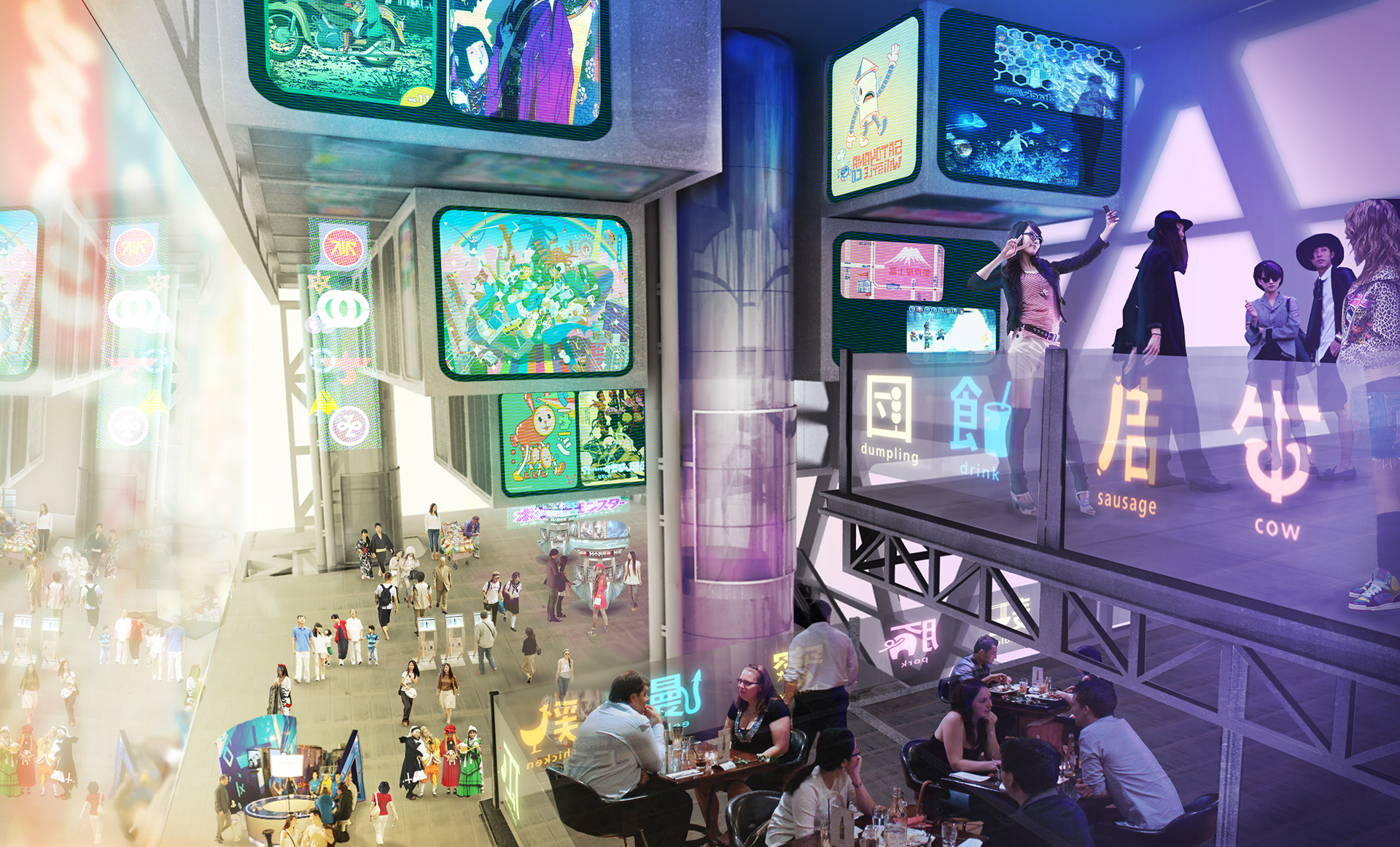 TRC introduces users through a layered experience, with each programmatic tier representing a different level of interaction. Sandwiched between two typically narrow buildings in the dense urban grid of downtown Tokyo, the Replay Centre sits at the otaku Mecca: the colourful and technological Akihabara District. Tier 1 at ground level expands a thoroughfare from busy Akihabara subway station to the main street and opens fully to the public offering shops and convention space. The second tier, the mixing chamber is an area for mingling among the more initiated: more social and public program is introduced in the form of shop kiosks, cafes and reading areas. 
The final tier hangs over the other two in the form of private media rooms. Here, users can access a massive database of movies, anime and videogames. The rooms project onto glass, broadcasting colour and movement with silhouettes standing behind them, private but passively connected to the crowd outside through a thin layer of technology.
The TRC experience provides different levels of sharing and participating in the universal 'otaku' language, and offers a space for both the introvert and the extrovert to share in a common passion.


***Honourable mention, Competition at Archmedium.com